Simulator Flight Experience
Simulator Flight Experience
Take off and fly from any airport around the world! That's what our flight simulator allows you to do. It's the perfect starting point for those who have no experience in aviation and would like to try out flying, while also serving as a practice avenue for those who don't have convenient or financial access to aircrafts.
With state of the art technology, real aviation controls, flat screen HD cinematics, double pilot seats and the indoor comforts of air-conditioning, you'll be on your way 'around the world!'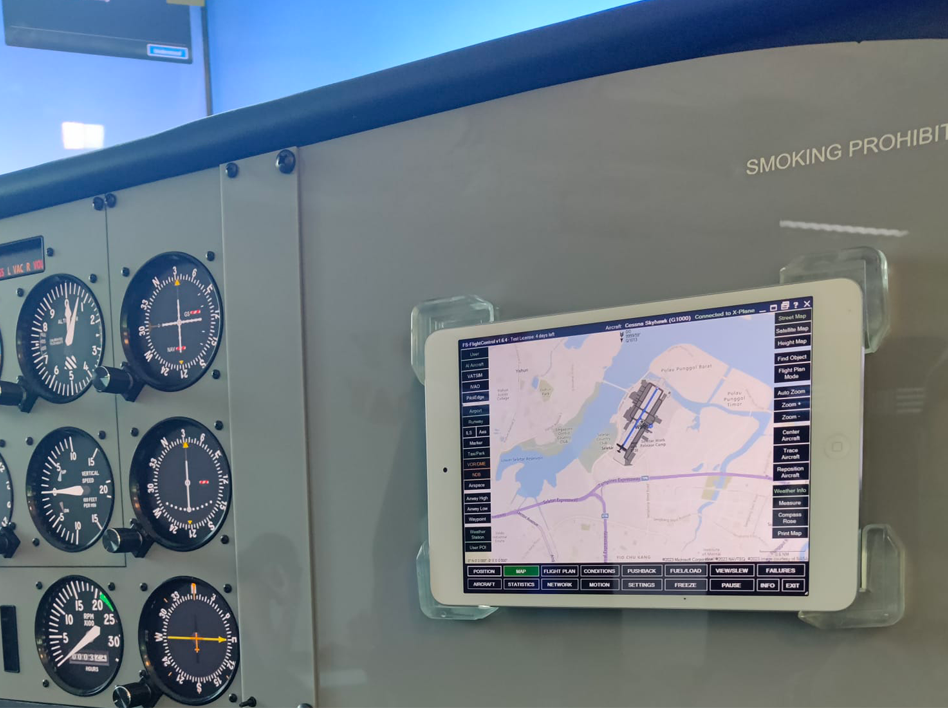 Radio Transponder Settings
Our flight simulators are programmed to be actual replicas of a Cessna 172, which is the most common and readily accessible training aircraft, with the ability to take off and fly from any airport around the world. 
Every flight gives you the opportunity to learn different skills and techniques, while working through variations in weather and flying environment. As such, we have a progressive learning checklist in place where individuals are required to fulfil with our instructors signing off.
We understand how individuals' learning pace might differ hence, we strongly encourage a 'learn at your own pace' type of schedule when it comes to our simulator flights. 
Every session will include instructor briefing and coaching.
9:30am – 9:30pm
Pre-booking of time slots required.
Choice to fly solo or with a co-pilot.
30mins Simulator Experience: $55/pax 
60mins Simulator Experience: $95/pax
10 session (60mins/session) Simulator Package: $880