Looking for fun unique birthday party ideas for your child and tired of the usual indoor playgrounds?
We've got you covered! 

For aviation loving kids, our simulator flight experience would make the perfect birthday party entertainment activity! Kids will get a chance to be a pilot for the day and learn how to fly a plane!
If you've got a LEGO loving child, you'll want to throw a Brick-A-Drone party! Kids will build drones together and fly them through an obstacle course in the shortest time!
Build-A-Drone Birthday Party
Activity Duration: 90 mins
Cake Cutting: 30 mins
Kids will work together to design and build a drone using easy to fix LEGO pieces. Then, they'll put their masterpiece creation to the test while flying it through an obstacle course without crashing and compete against each other for the shortest time taken.
Party package includes drone materials and instructor
Simulator Flight Experience Party
Activity Duration: 90 mins
Cake Cutting: 30 mins
Experience what it feels like to be a pilot for a day and fly a plane together with your friend being the co-pilot. Kids will get full hands-on experience on our flight simulators with instructors guiding them on the basic manoeuvres and flight safety.
Party package includes guided instructions by a qualified instructor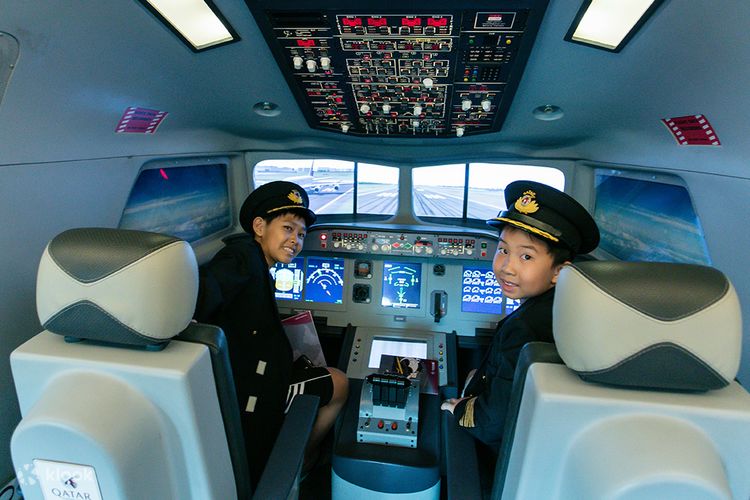 Pre-booking required.
Build-A-Drone Party: Min 12 pax
Flight Simulator Party: Min 12 pax, up to 16 pax


Build-A-Drone Party: $720 for 12 pax, $40/additional pax
Flight Simulator Party: $770 for 12 pax, $45/additional pax
Cake Cutting: Complimentary
F&B Cleaning Fee (if applicable only): $30
Venue-Only Extension:  $150 (30 mins)