Introductory helicopter flights
Our introductory helicopter flights are a good avenue for those who want to experience first-hand how helicopter flying feels like. Whether it's to celebrate a special occasion (we've had birthday surprises and even proposals onboard!) or just to satisfy your childhood dream and check one off your bucket list – it'll definitely be a flight of a lifetime.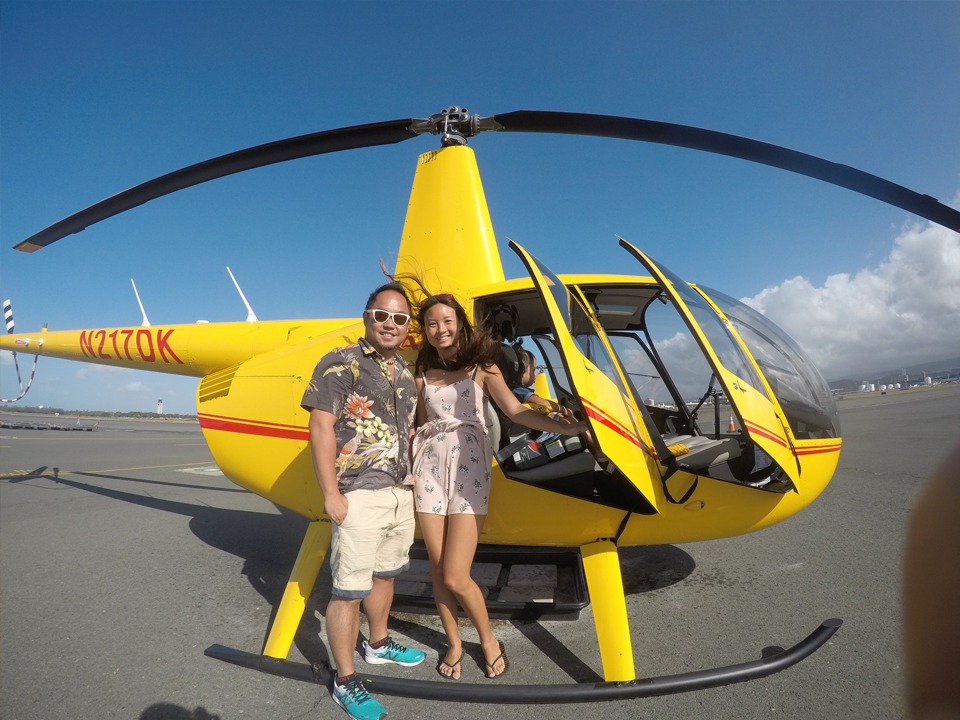 Once in a lifetime experience
Our intro heli flights make the perfect gift for loved ones! Gift them a once in a lifetime experience that they'll remember forever. Nothing beats celebrating your anniversary or birthday up in the air while getting a beautiful bird's eye view of everything below.
Zero flying knowledge needed
Make those childhood dreams come true! With no prior flying knowledge required, our intro heli flights are really for anyone who wants to experience what it's like being up in a helicopter! A short ground and safety briefing will be conducted before every flight.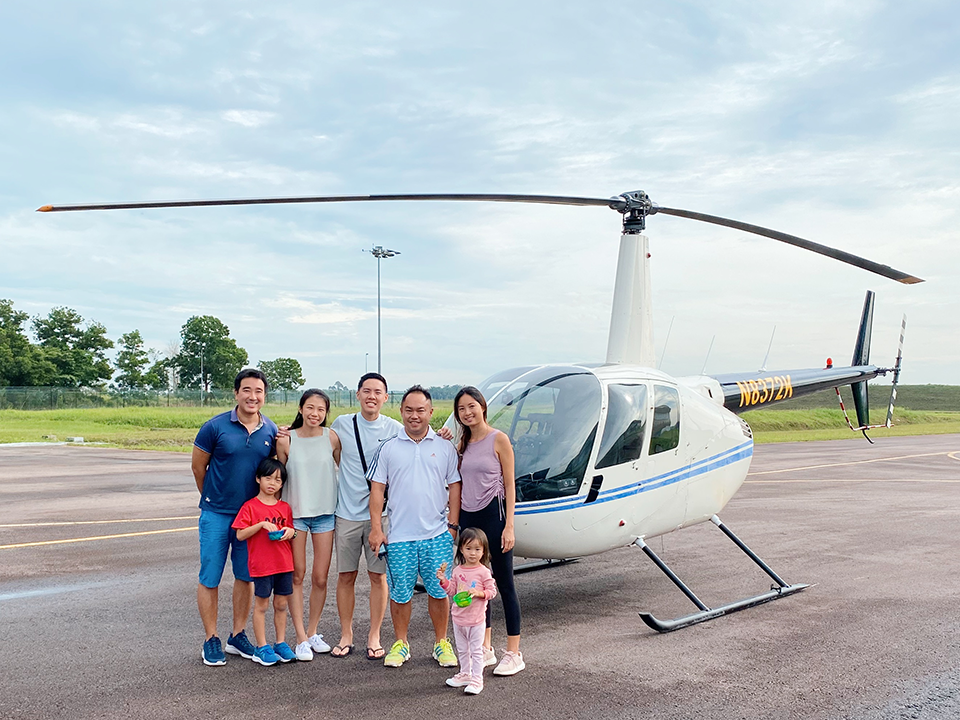 No age restrictions
Anyone can fly! Whether you're 6 or 60, as long as you are medically fit, you can fly! Our intro heli flights are not just for adults, it can be a great experience for kids too. It gives kids the opportunity to try something different and might even harness their interest to fly in future!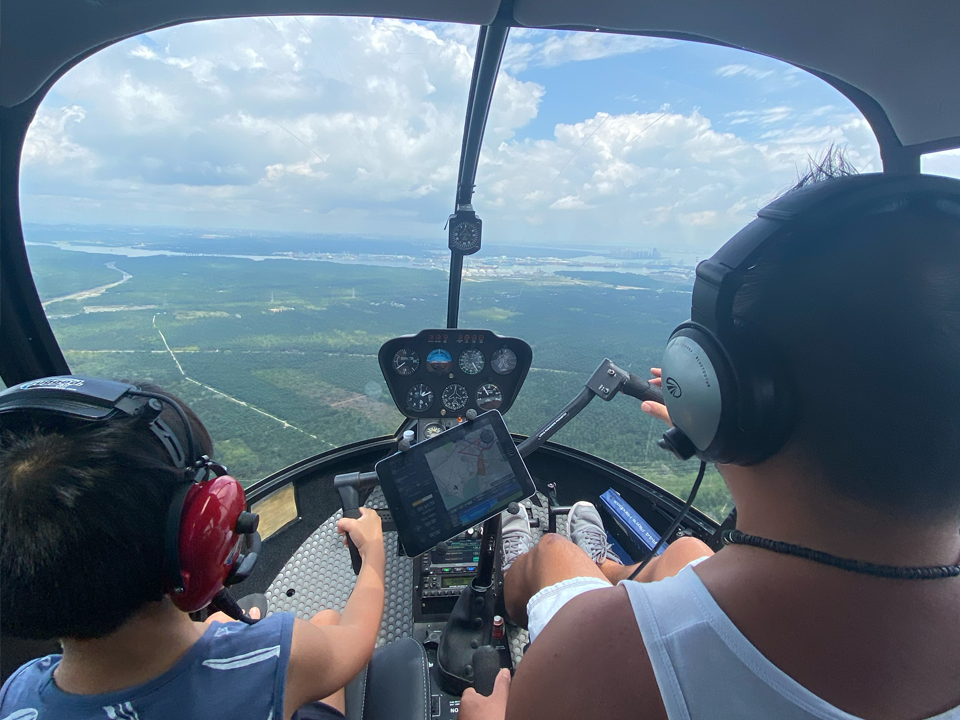 Get a chance on the flying controls
You'll get to sit upfront in the co-pilot seat, next to a qualified instructor and get a chance on the controls! Experience the thrill of flying a helicopter, take all the photos as a memory keepsake, ask burning questions you might have and really just enjoy the ride!
All our Introductory Helicopter Flights will be conducted in Johor, Malaysia, departing from Senai Airport. 
Upon arrival at Senai Airport, our instructor will conduct a short flight briefing before you step into the helicopter. Flight time will usually be about an hour.
At certain points throughout the flight, participants will get a chance on the controls and try their hand at flying the helicopter under the guidance and watchful eye of our instructor.
– Why are introductory flights done in Malaysia instead of Singapore?
Singapore's airspace is limited and very busy due to heavy commercial air traffic coming through Changi Airport. Most of Singapore's airspace is also controlled by the military hence, there isn't much decent airspace for general aviation here. Whereas flying in Johor is is the most convenient option as it's just across the causeway and offers more airspace availability as well as time slots for flying.
– I have eyesight issues, I don't have perfect eyesight. Can I still participate in the introductory flight programme?
Yes! You do not need perfect eye sight to fly an aircraft but make sure to wear prescriptive glasses/contact lenses if any.
– I am not Singaporean, does this still make me eligible to sign up for an introductory flight?
Our policy is, "Anybody can fly!". As long as you have possess a valid passport, you're welcome to join us!
– How much time should we buffer for an introductory flight ?
General Aviation is mostly conducted via Visual Flight Reference (VFR) hence, it is very subjected to weather conditions. We recommend setting aside a large part of the day as you will need to factor in the crossing of land checkpoints as well as go through 2 sets of customs/immigration procedure. Taking into consideration that our flights are weather dependent, additional buffer time should be included for all trips. Participants will be briefed on the schedule beforehand so they can make the necessary arrangements.

– Will there be insurance coverage?
Both the aircraft, participant and instructors will be covered on basic insurance. Nonetheless, you are encouraged to purchase your own insurance, if you like, and that includes travel insurance for the trips into Malaysia. They would mostly be day trips.